Instruments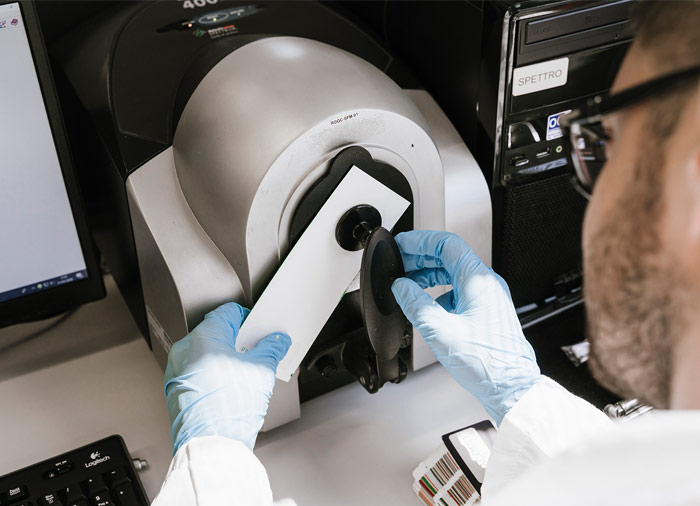 Among the instruments used for the production of industrial paints there are the spectrophotometer, the chamber for high vacuum metallisation, the pilot line for UV cross-linking and other technological equipment to ensure care and excellence in performance.
Research and quality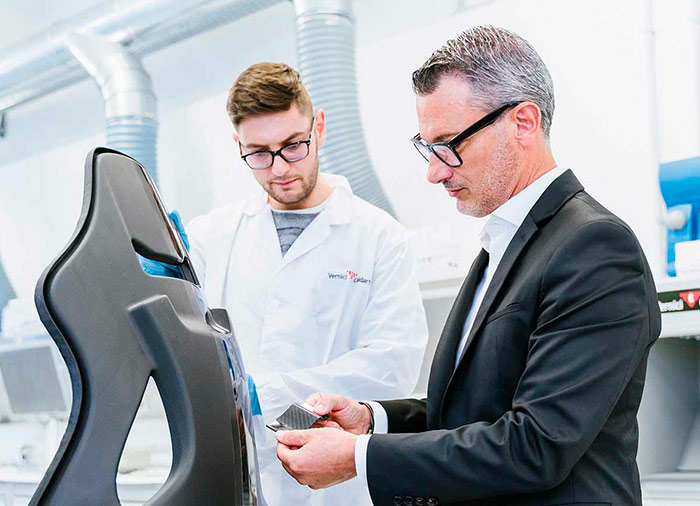 In the Research and Quality laboratories we produce highly technological industrial paints, made thanks to the skills of the different areas and a deep knowledge of raw materials. Our knowledge and application of UV technology allows us to reduce solvents in the atmosphere and the hardening times of paints, ensuring high performance.
Test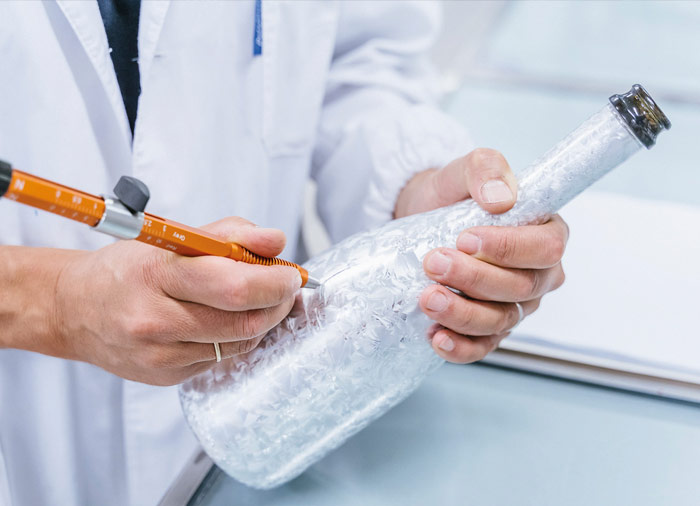 All products are laboratory-tested and subjected to various quality checks:
Artificial perspiration ISO 12870

Artificial ageing QUV Panel ASTM G-154
Impact- or break-resistant ASTM D-2794

Superficial hardness "Koenig pendulum" ASTM D-4366

Spectrophotometer for colour tests