uv paints
We are market leaders in the UV paints sector, able to satisfy the most varied needs in industrial painting. We have a wide range of glossy and opaque formulated products with a high solid residue content, up to 100% dry residue paints and UV lacquers. In addition, some of our UV paints can be decorated with pad printing or hot stamping.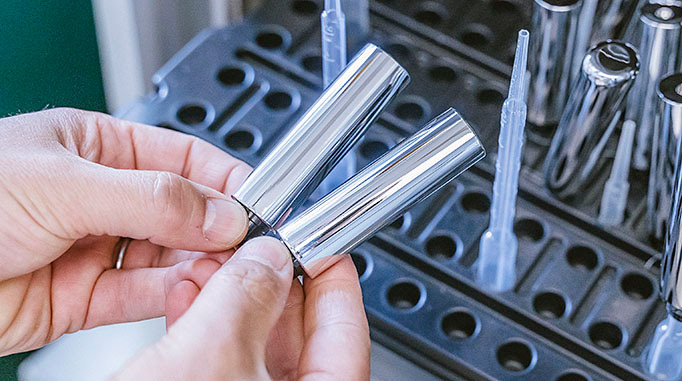 Our crosslinking paints with UV Mercury (Hg) lamps and crosslinking paints with UV LED lamps are easy to apply and are suitable for use in automatic and robotic painting systems, even on pieces with complex geometries. Being highly performing, they reduce the phenomenon of overspray and production waste by being able to offer fast production cycles compared to the traditional painting cycle.

These paints are the best solution to decrease production times and costs, obtaining high quality standards and low environmental impact. In addition, they are recommended in paintings such as UV Basecoat and UV Topcoat, for high vacuum metallization processes, Sputtering or PVD and "Dual Cure" hybrid UV paints.

supports
Uses
Perfumery
Cosmetics
Automotive
Domestic appliances