Tools for resellers
Vernici Caldart acts as an active partner in supporting the customer.
It offers its dealers tools useful for sale and consultation, such as, for example, colour chips, colour chip shade boxes, "Fashion Box" effect palette and the Colortech tinting system.
Contact us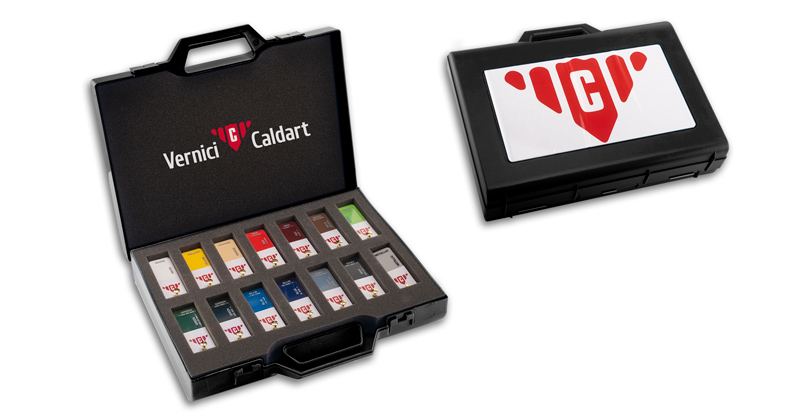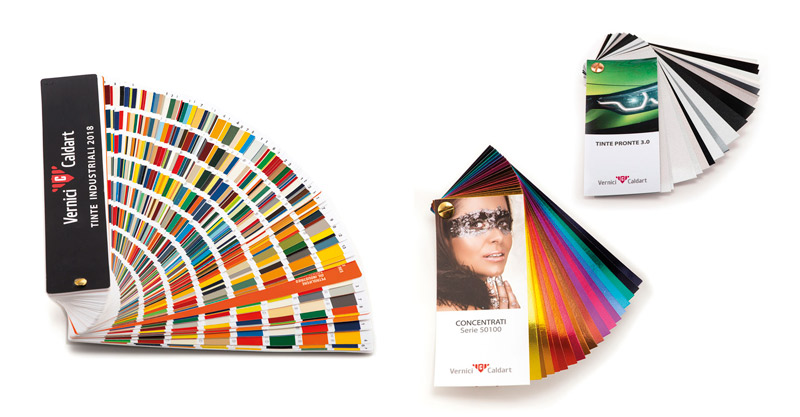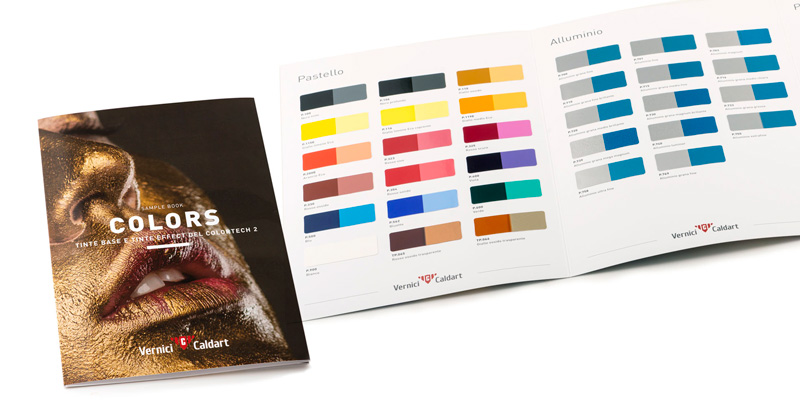 Tinting system
Vernici Caldart is able to provide three different tinting solutions: polyvalent industrial solvent tinting system, industrial multipurpose water tinting system, solvent-based epoxy tinting system.
All systems were created to meet the demands of retailers who must be able to supply batches of different cuts for third party painting, to industrial body shops and small and medium-sized industries in general.
Tinting products
The innovative Fashion Box
Fashion Box is a case that contains a series of samples with a specially designed shape to enhance paints and colors, in particular those with effect textures and finishes, metallics, anodized effects, galvanic and others.
The great novelty of Fashion Box is the possibility of being customized by retailers and customers to present the products that best suit the type of your market. A great help for companies that paint on behalf of third parties who thus have a communication tool that demonstrates the variety of their proposals.